Fall '17 Season Details:
Registration open July 15, 2017
New D3 Pre-registration Deadline is Dec 20, 2016
Registration Deadline is Aug 26, 2017
Weekly Competition Sept 12 - Nov 29, 2017
League Championship Tourney Dec 2 or 3, 2017
Divisions: D1, D2, D3, D4, D5
Complete Info on the Fall '17 League Info Page
Connect with us:
Seattle Pride Quads 2017
SVC & Kraken Volleyball Club are hosting the 8th annual Seattle Pride Quads Grass tournament on Saturday, June 24 to celebrate Seattle Pride. For complete details and registration information, visit the Seattle Pride Quads page by clicking the logo below!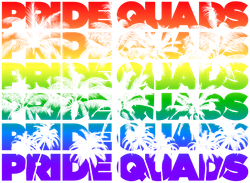 Fall'17 League Season Registration to open July 15!
League registration for the Fall 2017 league season will open July 15, 2017. SVC has a place for all levels of volleyball athletes and offers 5 divisions of play: from entry level D5 to the most skilled ultra-competitive Division 1. Please see the F'17 Season Info page for complete details on division eligibility rules and entry instructions. Sign up your entire team, or complete a Free Agent Ad and registration. The month of August is a warmup period for SVC with open gyms starting up the 2nd week of of the month.